Education
Washington and Jefferson CollegeTemple University School of DentistrySt. Christopher's Hospital for Children – Pediatric Dentistry Residency
Hobbies & Personal Interests
Running, cooking and baking, going to concerts, spending time with my husband and dog.
Bio
I grew up in western Pennsylvania, but moved to Plymouth meeting where I now live with my husband, Mike and my dog, Murphy!
What I Love Most About My Job
I love working with children and making each trip to the dentist a positive experience, so that kids look forward to returning!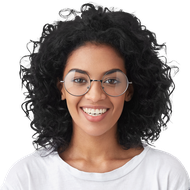 Professional Dental Care Serving
Sparkling Smiles
Our dentists are dedicated to providing the high quality and most comprehensive care in all of dental treatment. They can leave you with a brighter, straighter smile!
Learn More