If you live in Upper Merion Township, PA, you're about 5 minutes (or 1.3 miles, but who's counting?) away from a general dentistry center you can trust. Whether you need a pediatric or cosmetic dentist near Upper Merion or need an emergency procedure, KoP Dental is here for you.
We decided to open our Dental Associates office near Upper Merion because we believe in treating people, not just teeth. Every dentist at our center has extensive experience in modern or traditional procedures. A dentist near Upper Merion can help with:
Tooth implant
Removable or fixed dentures
Tooth replacement.
At the same time, you can trust us with your little ones; smile. A pediatric dental specialist near Upper Merion will make sure that your children will come for each appointment without any fear.
Dental Services near Upper Merion: Cosmetic Procedures for a Brand New Smile
A bright smile is a sign of good health and makes you feel more attractive and confident. But we are not all born with perfect teeth. This is what KoP Dental Associates near Upper Merion are here for!
Cosmetic dental service by a skilled dentist near Upper Merion will create a perfect smile that looks just like your natural teeth. We can help you with professional whitening, applying veneers or laminates, and any other procedure that corrects tooth imperfections.
Find Your Way to Our Dental Center near Upper Merion with Ease
A dental specialist near Upper Merion at KoP Dental is a short drive away if you follow these directions:
Directions:
Head east on Stonybrook Rd toward Prince Frederick St 184 ft
Turn left onto Prince Frederick St 0.4 mi
Turn left onto W Valley Forge Rd 289 ft
Turn left onto Keebler Rd 0.8 mi
Turn left onto Allendale Rd Destination will be on the right 138 ft
A Local Dentist near Upper Merion Is Ready to Help You Smile with Confidence!
With over 30 years of experience, King of Prussia Dental Associates is the Upper Merion dental center you can trust for general, cosmetic, or pediatric dentistry. From regular check-ups to emergency procedures, an Upper Merion dentist at our office is always ready to help you and your family.
Don't let that toothache ruin your day! Call now to book an appointment with KoP Dental Associates near Upper Merion today: 610-265-4142!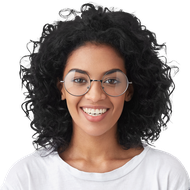 Professional Dental Care Serving
Sparkling Smiles
Our dentists are dedicated to providing the high quality and most comprehensive care in all of dental treatment. They can leave you with a brighter, straighter smile!
Learn More