In a continued effort to provide the most exceptional service possible, King of Prussia Dental™ Associates would like to announce our acceptance into the Better Business Bureau (BBB), serving the Washington DC and Eastern PA regions. As an accredited BBB member, we are dedicated to promoting even greater trust in the marketplace. Our number one priority is you! Making sure our patients are comfortable and relaxed while allowing us to perform our general dentistry services with the highest level of trust.
As a new member of the BBB, we're held accountable to their Code of Business Practices, which includes a comprehensive set of policies, procedures, and best practices for representing dependability in the workplace. It's a value of ours that has always been at the forefront of our business practice and it seemed fitting to join this prestigious organization. For over 100 years, the BBB has been helping people find businesses, brands, and charities that they can trust. And we're proud to be included in this elite grouping.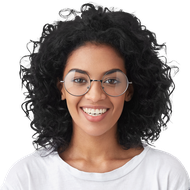 Professional Dental Care Serving
Sparkling Smiles
Our dentists are dedicated to providing the high quality and most comprehensive care in all of dental treatment. They can leave you with a brighter, straighter smile!
Learn More
Contact Us Today
Get a Bright Smile!